Black Summer Bag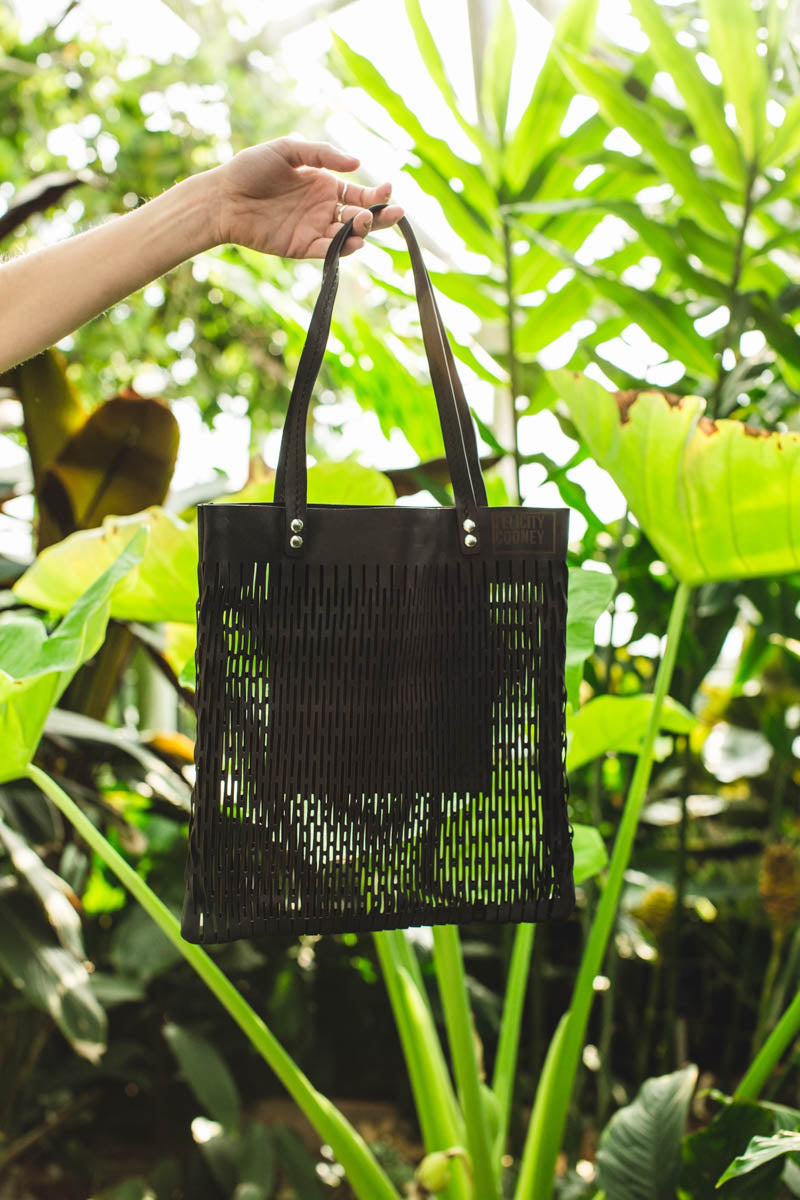 Designer: Felicity Cooney
$111.00
or make 4 interest-free payments of $27.75 AUD fortnightly with
More info
Made in Australia from local and ethically sourced materials.
The Summer bag is 32cm deep and 31cm wide, although because of the design of the bag it can expand to 45cm wide in the body of the bag. The total length of the strap is 56.5cm, making it an ideal length for carrying on the shoulder, on the arm, or by your side. There is a pocket inside which is 20cm deep and 16 cm wide with a magnetic closure. This is the spot for your phone, keys or anything else you need instantly to hand. The top right hand corner of the bag shows the FELICITY COONEY logo. The bag is made in studio at my home on Australia's beautiful Sunshine Coast from soft, flexible and amazingly strong roo leather.
Whether your aesthetic is minimalist elegance or you like to come prepared for every possibility, your Summer Bag is there to accommodate what you want from it, and to look fabulous in the process. So for a day at the beach, the Summer Bag is no stranger to the sand, and will be there with your towel, sunnies, sunblock and whatever other treasures you need. Equally, for a day of hitting the city shops, your Summer Bag is the perfect accessory.
A classic speaks for itself. The best friend of every black outfit will also be the perfect foil for every other outfit. The Black Summer Bag is the effortless accessory for whatever comes your way.