Custom Cobalt Cross Body Bag for Sally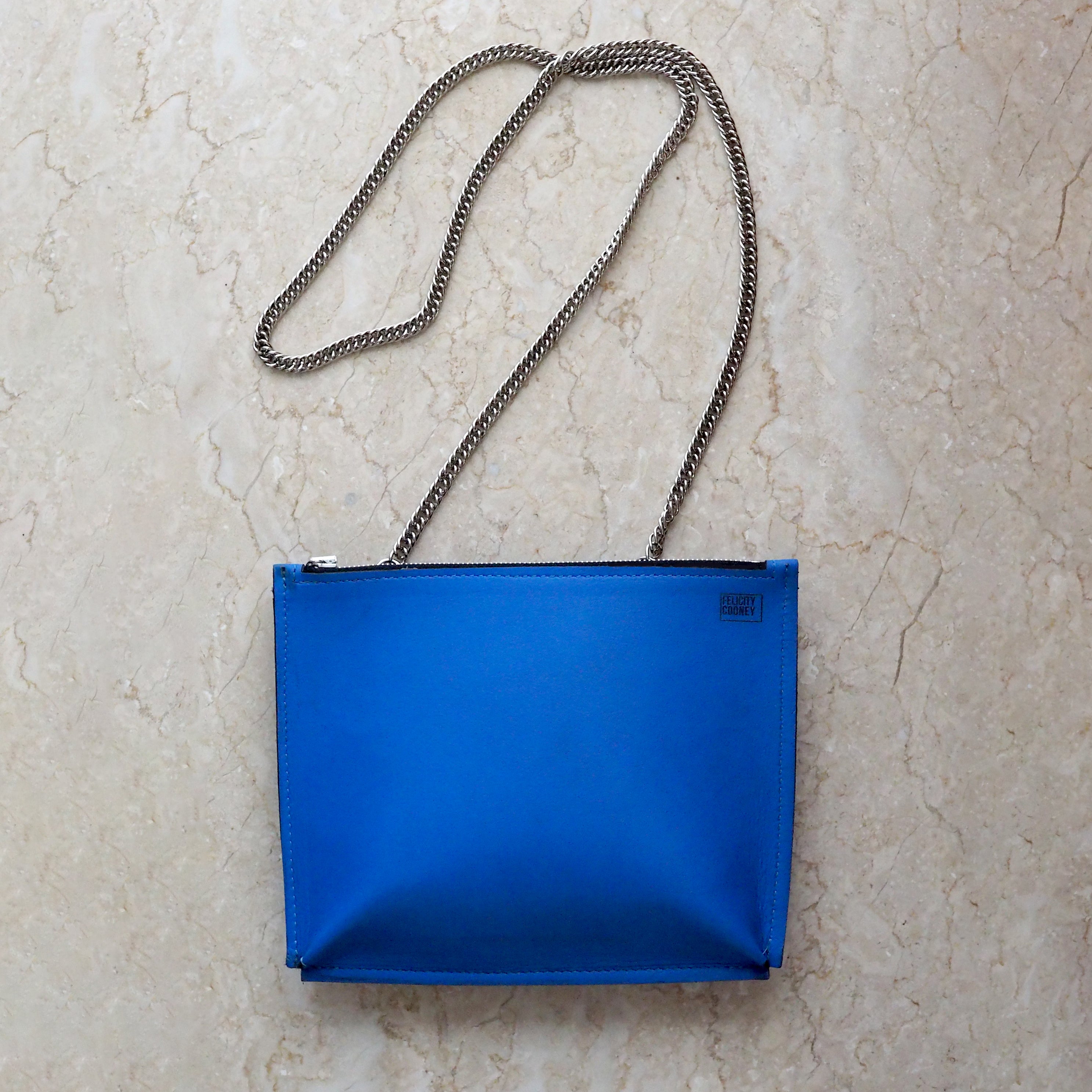 Designer: Felicity Cooney
$165.00
or make 4 interest-free payments of $41.25 AUD fortnightly with
More info
Made in Australia from local and ethically sourced materials.
A custom listing for the lovely Sally- a cobalt blue cross body bag with gold brass hardware, zippered interior phone pocket (phone 8x15cm), elasticated key fob, cream leather lining.
The making time is estimated to be 10 business days, after the order is placed. If there are delays with the hardware, I will make sure to let you know! 
This bag is available with a chain cross-body strap (Drop of 57cm). The bag has a 22cm opening  and dimensions of 19 cm height, 23cm width and 4.5cm depth at its widest point. 
I first designed this as a minimalist bag for travel, but this cobalt edition works for the dance floor and the line at airport security. I have used and loved the black and khaki versions of this bag for over five years. But in making a few very fun and colourful evening outfits, I realised that I needed a pop of colour version of this bag. I have always loved this artist's cobalt blue colour and I have found that it makes an excellent wardrobe staple colour that is an alternative to black. The sleek minimalist shape in a playful colour means that it can be paired with a black dress or (hypothetically speaking of-course) a very fun metallic leather party skirt based outfit. 
Because this is a custom order, it is not available for exchange or return.